The 3 Types of Water Damages You Need to Know to Protect Your Home!
8/18/2021 (Permalink)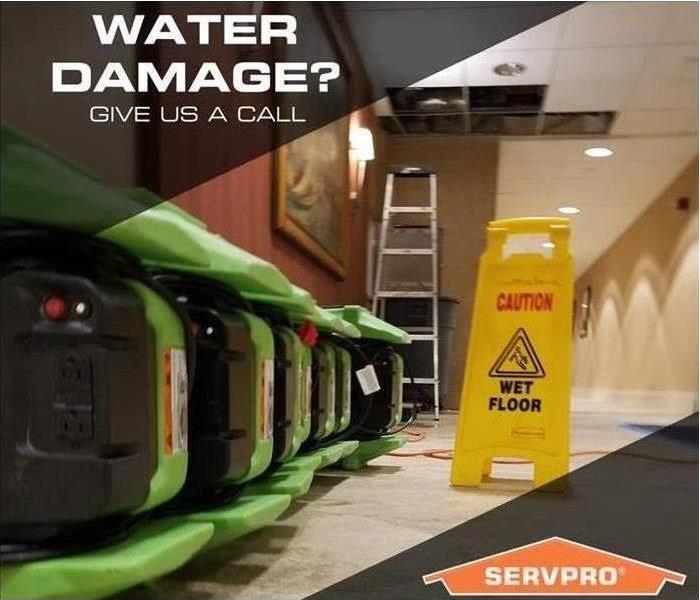 Being able to distinguish the type of water loss you are experiencing can help keep you and your family safe from hazardous contaminants and potential illness. And knowing which category your water damage is in gives you the insight you need on how to handle the damage until professionals arrive.
The three categories of a water loss are based upon the Institute of Inspection, Cleaning, and Restoration Certification(ANSI/IICRC S500). To start, the IICRC S500 considers both the originating source and what materials the water makes contact with to determine the range of contamination in water. The extent of the contamination in the water helps determine the category of the water loss.
The water originates from a sanitary water source such as broken water supply lines; appliance malfunctions involving water-supply lines; and melting ice or snow. However, a category 1 water loss may go up to a Category 2 or 3 based on the general cleanliness of the home, or if it passed through building materials, or contains an odor.
Category 2: Contaminated Water
The water originates from sources such as a discharge from dishwashers or washing machines; overflows from washing machines; overflows from toilet bowls with urine but no feces; and broken aquariums. This water contains significant contamination and has the potential to cause sickness if contacted or consumed by humans.
Category 3: Hazardous Water
The water is grossly contaminated and can contain toxigenic or other harmful agents. Examples of a category 3 water loss include sewage; toilet backflows; wind-driven rain; and flooding. For this type of water loss, you definitely want to wait for a professional to arrive as it is extremely dangerous to try to handle it on your own.
After you figure out which category you're dealing with, follow these steps on What to Do (and Not to Do) During a Water Damage.
For more information or help navigating a water damage, reach out now and we would love to help you!